AFFORDABLE CONNECTIVITY PROGRAM
The Affordable Connectivity Program (ACP) provides support for broadband services and certain devices to help low-income households stay connected.
To see if you qualify, please choose your state below to self-check your eligibility!
Unlimited Talk, Text, and Data
every month for qualifying households*
You are eligible if you…
• If your income is 200% or less than the Federal Poverty Guidelines
• If You Participate in Certain Government Assistance Programs Such As SNAP, Medicaid, WIC, or Other Programs
• If You Already Receive a Lifeline Benefit
A tablet with a connection to the go!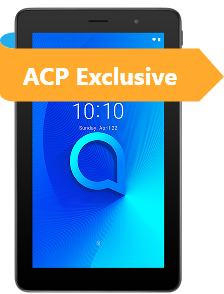 After $100 discount with ACP Program qualification
Not elegible for ACP?
FreedomPop offers affordable cellular voice options to meet your needs!